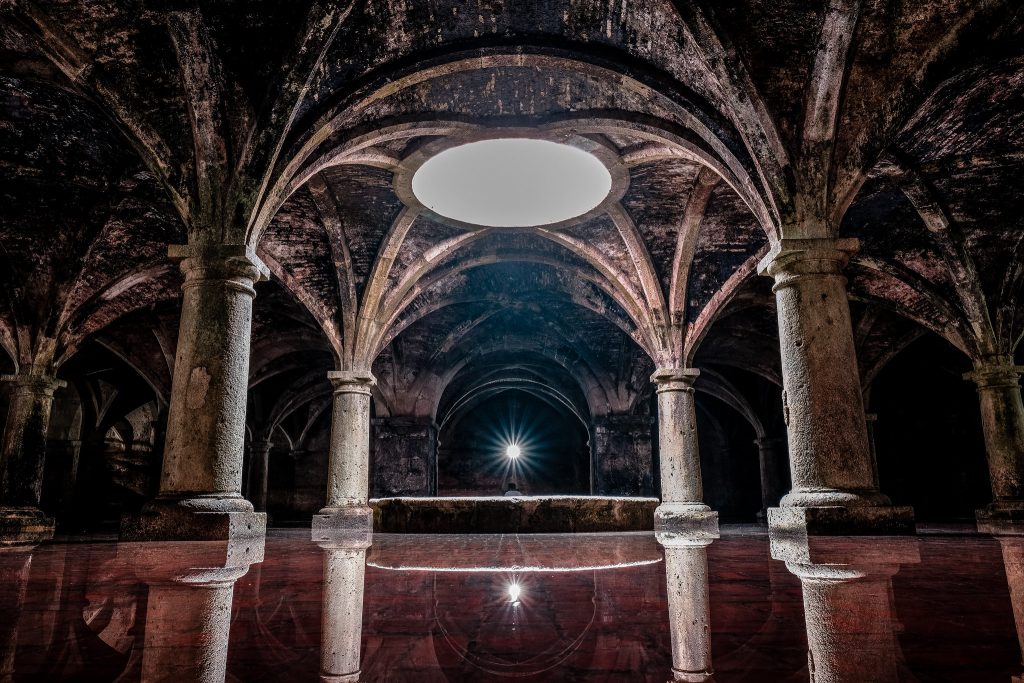 Retired intelligence officer and contactee Angelia Schultz has announced that she will be heading a scientific expedition to an alien base hidden beneath a mountain in the Mojave Desert. Schultz says that she communicated with the inhabitants of the mountain herself in a subterranean encounter that took place earlier this year.
In her August 17 press conference, held at the Lincoln Memorial in Washington, DC, Schultz reported that on January 21, 2018, she was approached by two individuals that she refers to as Wayne and Trisha while sitting in a coffee shop in Southern California. The trio discussed the nature of consciousness and Schultz's illness, when Wayne told her about a tunnel he had excavated under his property after encountering what he referred to as aliens that told him they had a base in a nearby mountain. Wayne invited her to his home so that she could visit the tunnel; she took him up on the offer, and entered the tunnel with Wayne, Trisha and two other individuals.
After rounding a corner in the tunnel, the group encountered two different types of beings: a Gray, accompanied by a number of very tall human-like beings with fine, white hair and what Schultz describes as "radiant" and "nearly alabaster" complexions. The beings greeted her by name, and said that they had been waiting to talk to her. They took Schultz into their base, and to a room where she met numerous other beings, including an 8-foot-tall lavender-colored praying mantis-type being that Schultz recognized from earlier encounters.
Schultz reports that the beings removed her consciousness from her body, urging her to wake up and to remember who she was and what it was that she was supposed to be doing, and explained to her "the evolution and growth of consciousness through learning," using the concept of "density," something Schultz was unable to understand at the time. After escorting her back to the entrance of their base, Schultz suddenly found herself back in the home of her human hosts.
Schultz is planning on forming a scientific exploration team to re-visit the base, in an effort to document the existence of the base and gather evidence of the presence of a non-human intelligence here on Earth. Although she did not divulge their names, Schultz said the team already has one astronaut, a well-known documentarian and a chief investigative reporter on board, and are looking for "academics, physicists, astronomers" to join the expedition.
Although Schultz reports that Wayne and Trisha are okay with the expedition, she does not mention whether or not the entities have expressed their thoughts regarding the effort. Regarding funding for the expedition, Schultz also says that "there are people that have [the money] and they want this to happen."
The press conference is available in full on Youtube, with the conference itself starting at 10:20; Schultz's description of her encounter with the beings starts at 22:25, and her announcement of the upcoming expedition can be found at 40:05.
Image Credits:
News Source:
Dreamland Video podcast
To watch the FREE video version on YouTube,
click here
.
Subscribers, to watch the subscriber version of the video, first log in then click on Dreamland Subscriber-Only Video Podcast link.