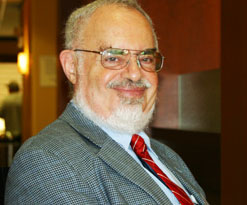 Pioneering UFO investigator Stanton Friedman died on May 13. His career spanned 64 years. In 1955 and 1956 he received his Bachelor of Science and Master of Science degrees from the University of Chicago and was then employed for 14 years in a variety of position at companies such as TRW, GE, Aerojet General and McDonnell Douglas. His classified work included projects such as nuclear aircraft, fission and fusion powered rockets and compac nuclear powerplants.
In 1958, he became interested in UFOs, and lectured on them from 1967 to the present. He has given lectures at 600 colleges and 100 professional groups in 50 US state, 10 Canadian provinces and 18 other countries. He also published over 90 papers on UFOs and appeared on hundreds of radio and TV programs, including Larry King and many others. He has appeared in dozens of documentaries on the UFO subject. He was the original civilian investigator of the Roswell Incident and co-authored Crash at Corona, widely considered the definitive study of the incident. He also brought to light the controversial Majestic 12 group and published Top Secret?MAJIC about this organization which, according to his research, was secretly convened to study UFOs and comprised of top scientists of the period such as Donald H. Menzel and James Forrestal, among others. He is co-author with Kathleen Marden of Captured! The Betty and Barney Hill UFO Experience.
In 2007, the city of Fredricton, New Brunswick, declared August 27 Stanton Friedman Day. He has provided written testimony to the US Congress on UFOs, and has appeared twice at the United Nations.
Dreamland Video podcast
To watch the FREE video version on YouTube,
click here
.
Subscribers, to watch the subscriber version of the video, first log in then click on Dreamland Subscriber-Only Video Podcast link.