Steve Aspin is back with a complete mind-bender of a show about the hidden meaning of abductions and an intergenerational program. Steve believes that human sexual material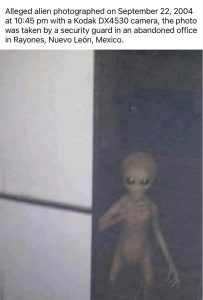 has been being taken since the late 19th Century. Listen as he explains his surprising and convincing personal reason for this. As to why, it does appear that a community of people who have been affected by these interventions may actually exist. Popularly known as hybrids, they may be more like a genetically altered human species than one that contains a mix of human and non-human DNA.
Some intensely thought-provoking speculations in this powerful and unusual show!
Get Out of Time at Out of Time Book.info.
Not a subscriber even yet. Support this great and unique website and join our unique community! Click here to get started.
Note: we were not able to include the "alien image" mentioned in this show due to streaming platform restrictions. It is posted here.
Dreamland Video podcast
To watch the FREE video version on YouTube,
click here
.
Subscribers, to watch the subscriber version of the video, first log in then click on Dreamland Subscriber-Only Video Podcast link.