Archived podcast for paid Subscribers only. Please login to access.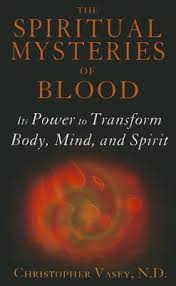 There are spiritual mysteries connected with blood, you ask? Blood is the seat of being, and Christopher Vasey tells us why. The importance of bloodlines has been a part of western culture from time immemorial, but the way that blood itself connects body and soul is practically unknown. Christophere Vasey offers precious insights into this connection, and how to strengthen and maintain it in our lives.
Why are some people described as "hot-blooded" and others as "cold blooded"? What do we need to do to optimize the composition of our blood so that there can be the richest possible connection between our physical bodies and higher levels of being?
In this unique interview, Christopher takes us deep into one of the hidden foundations of spiritual growth and physical health. Remarkable and rare information!
Christopher Vasey's website is ChristopherVasey.ch.
Dreamland Video podcast
To watch the FREE video version on YouTube,
click here
.
Subscribers, to watch the subscriber version of the video, first log in then click on Dreamland Subscriber-Only Video Podcast link.