Archived podcast for paid Subscribers only. Please login to access.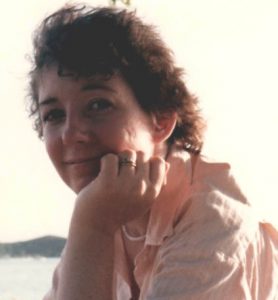 Over Thanksgiving we present a great show from our archive for our free Dreamland listeners and an exclusive vintage Dreamland
from October of 2002 for our subscribers. The vintage Dreamland is not present in our archive.
For free Dreamlanders, we offer Anne Strieber in one of her legendary "Contactee" interviews talking with contactee "Gary." Cases where the visitors have carried out an extraordinary cure of a sickness are extremely rare, but 'Gary' describes one of the very few documented cases in existence–his own. Listen as he tells the astonishing story of what happened when he was lying on a gurney on his way into surgery–in a room full of people–and the visitors showed up. And wait until you find out WHY. Anne Strieber's contactee interviews are memorable glimpses into a hidden reality that is full of wonder and danger and mystery–and this is one of the most extraordinary she ever did.
For our subscribers we add a vintage Dreamland, Cloak of the Illuminati with William Henry and Whitley Strieber from October 16, 2002. In this exciting show, William lays out his findings about a mysterious cloak of power that was known in ancient times and used by those involved in ascension while still alive and part of the physical world. An all-time great!
William's website is WilliamHenry.net.
Unknowncountry subscribers, to enjoy more editions of Anne Strieber's Contactee Interviews, click here.
Please note: No offers made in old programming are still valid.
Dreamland Video podcast
To watch the FREE video version on YouTube,
click here
.
Subscribers, to watch the subscriber version of the video, first log in then click on Dreamland Subscriber-Only Video Podcast link.