Archived podcast for paid Subscribers only. Please login to access.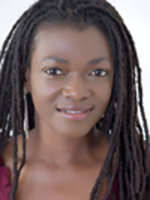 Sonia Barrett has been on Dreamland and Revelations a number of times because of her articulate advocacy of the idea that universe is holographic. Now, this outlier of an idea is entering the mainstream as scientists begin to seriously consider that it might be true.
Sonia returns with new and powerful information about the reality of the matrix and our place in it. Are we part of a great machine from which we can never escape? Or is there a way to live that leads to freedom? Listen as Sonia describes her latest thinking and research on these burning—and now mainstream—questions.
Explore Sonia's past appearances on Dreamland and Revelations. She is just exceptionally articulate on this strange and powerful subject, which comes down to this: are we, in our natural state, conscious or not? And if not, is there anything that will enable us to become masters of our own destiny?
Sonia's website is SpiritInForm.com.

Listen to Sonia Barrett's terrific previous shows on Dreamland and Revelations. Click here!
Dreamland Video podcast
To watch the FREE video version on YouTube,
click here
.
Subscribers, to watch the subscriber version of the video, first log in then click on Dreamland Subscriber-Only Video Podcast link.