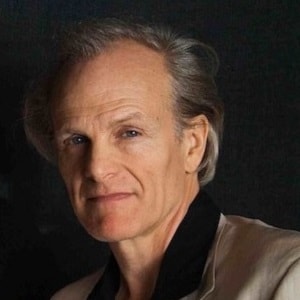 Searcher and researcher Alan Steinfeld appears on Dreamland for the first time, and it is one intense show! He and Whitley explore the absolute edge of reality together and Alan discovers–on the show–secrets about his own phenomenally powerful life experiences that he himself did not realize until they got started talking. So go on this powerful journey with Alan Steinfeld into realms of mystery, the meaning of the visitors, and consciousness that hit him like a tsunami right here, as they talk.
You're never going to hear anything like this anywhere except on Dreamland. Truly amazing.
Please note: There are breathing, strange clicks, what sounds like a phone being picked up and other strange sounds in the Alan Steinfeld segment of this show. They were not being generated on either end of the line. At one point, Whitley simply gives up and leaves them in. It really does sound like an unknown third party was tapped in and intentionally making themselves known.
Visit Alan Steinfeld on YouTube. Click here.
Next week on Dreamland, Jacques Vallee and director Alan Stivelman on their stunning new abduction documentary Witness of Another World!
Dreamland Video podcast
To watch the FREE video version on YouTube,
click here
.
Subscribers, to watch the subscriber version of the video, first log in then click on Dreamland Subscriber-Only Video Podcast link.