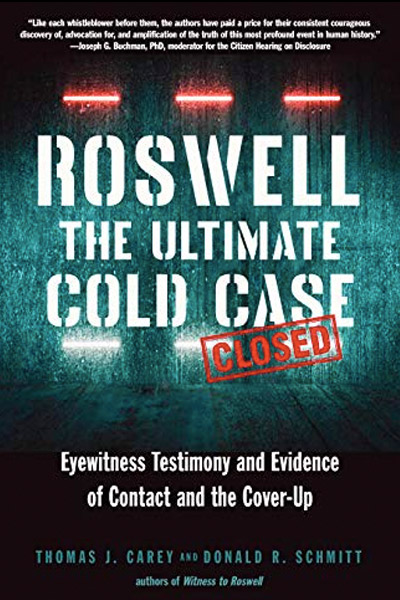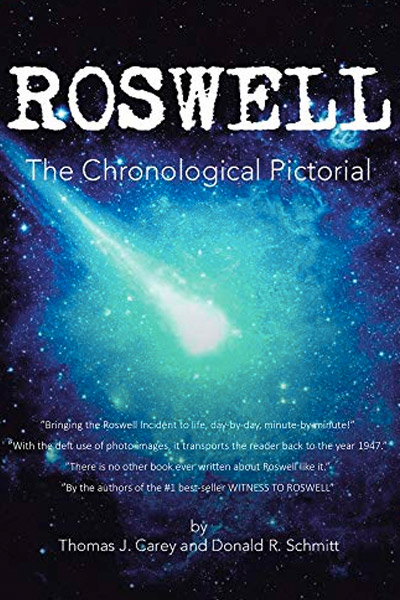 Don Schmitt and Tom Carey join Whitley to discuss Roswell: the Ultimate Cold Case. It was and is the central event in the vast, years long coverup that has characterized the UFO phenomenon ever since it unfolded in July of 1947 . The entire rejection of the UFO reality started with official US denial of this incident. But WHY, and what is to come?
Don and Tom take us deep into the mystery in this unforgettably powerful show, literally PACKED with new information about Roswell, the bodies, memory metal, the role of the Batelle Memorial Institute, Dr. Robert Sauerbacher and MUCH MORE! Don't miss this one!
Get Roswell: The Chronological Pictorial and Roswell: The Ultimate Cold Case in OUR STORE. Click here.
Visit Don and Tom at RoswellInvestigator.com.
Tom Carey will be meeting with Unknowncountry subscribers at 11AM on August 29, a week after the show first airs. Come with your questions for this famed expert!
Dreamland Video podcast
To watch the FREE video version on YouTube,
click here
.
Subscribers, to watch the subscriber version of the video, first log in then click on Dreamland Subscriber-Only Video Podcast link.