Archived podcast for paid Subscribers only. Please login to access.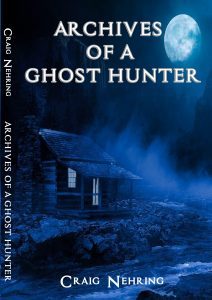 First, Linda Moulton Howe returns with the monthly Howe Report. This month, she tells us the inside story of the Solar Observatory shutdown and the probability that the claim that this occurred because of a child pornography investigation may not be the whole story. Linda will be with us once a month with a half hour report, and will appear whenever events warrant. We're glad to welcome her back!
Next, Whitley interviews ghost hunter extraordinaire Craig Nehring about his incredible adventures and the extremely prolific EVP results he has achieved over the years. Listen to some truly unique stories, such as that of the breathing house, and being warned by a ghost of a crime that was taking place literally around the corner. And then there are the voices in the axe murder house, and footsteps and even a game being played in one of the most haunted schools in the world.
Fun, fascinating and provocative as always, Dreamland prepares for our soon to be complete move to our new website. And yes, we're getting closer!
Visit Linda Moulton Howe at Earthfiles.com
Explore ghosts and ghost hunting with Craig Nehring and the Fox Valley Ghost Hunters at FVGhostHunters.com.
Dreamland Video podcast
To watch the FREE video version on YouTube,
click here
.
Subscribers, to watch the subscriber version of the video, first log in then click on Dreamland Subscriber-Only Video Podcast link.