Archived podcast for paid Subscribers only. Please login to access.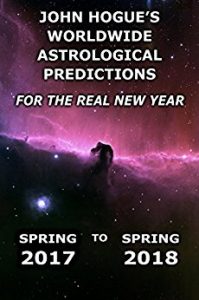 From weather changes to the future of America to an axial shift in civilization as China expands and the US withdraws from the world, John Hogue discusses the changes that are coming in 2018. Using a combination of his predictive skills learned from years of studying Nostradamus to his expertise in astrology, John shines a light on what we can expect 2018 to bring.
One thing is is most likely to bring is more UFO disclosure. But what will that mean? How will it happen and WHAT will happen? John and Whitley discuss this all in detail, and end with a fascinating discussion of the star Ross 128 and the increasing evidence that a signal coming from its direction may originate on one of its planets, which is about Earth size and orbits in the star's goldilocks zone.
Don't miss this exciting show, or any part of Dreamland and Uknowncountry as we move into the Year of the UFO and the disclosure process hopefully continues.
If that happens, this website and this radio show will be the single best place in the world to keep up with the latest information and, above all, find the insights crucial for understanding.
John Hogue's website is HogueProphecy.com.
Don't miss the Afterlife Revolution. To learn about and buy Whitley and Anne's unmissable new book from Amazon click here! And don't miss the nearly 50 outstanding reviews, many deep and searching and from the heart. People love the Afterlife Revolution, and you will, too. It is a mind and heart expander and a joyous life changer!
Once again, we're offering the whole show to both subscribers and nonsubscribers, and if 25 nonsubscribers become subscribers over the next week, we can continue to do this. So if you're not a subscriber, click here to get started!
Dreamland Video podcast
To watch the FREE video version on YouTube,
click here
.
Subscribers, to watch the subscriber version of the video, first log in then click on Dreamland Subscriber-Only Video Podcast link.