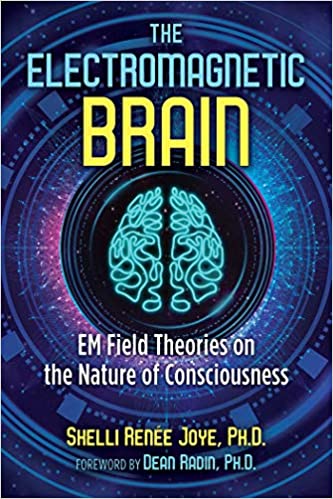 On Dreamland this week, Dr. Shelli Renee Joye joins Whitley in a wide-ranging discussion of her work in the area of electromagnetic field theory and the nature of consciousness. Sound a little dry? Well–NOT! They go down all kinds of wild paths ranging from the use of consciousness-changing devices to a discussion of OBEs and the Yoga of dreams to whether or not photons may convey thought, to the location of the Akashic record and its nature–and then on into the mystery of trepanning and Dr. Joy's adventures on the Ayahuasca trail. This is Dreamland, remember, not an ordinary podcast, not hardly!
Visit Shelli at ShelliJoye.net. You can contact her through her website and she welcomes emails. To get the Electromagnetic Brain, click here.
Next week, our annual year end special features Jeff Kripal, Deep Prasad, Mitch Horowitz, Leslie Kean and Lee Speigel, PLUS, Whitley reads excerpts from Jesus: A New Vision, on sale SOON!
Dreamland Video podcast
To watch the FREE video version on YouTube,
click here
.
Subscribers, to watch the subscriber version of the video, first log in then click on Dreamland Subscriber-Only Video Podcast link.