Dreamland's Year End Special will run for 2 weeks starting December 25. This very important presentation will be made available in full to both subscribers and free listeners. In the spaces between each of our five guests, Whitley will read excerpts from his new book, Jesus: A New Vision, now available as a pre-order on Amazon, soon to be available as an audio book, a paperback and a hardcover. To pre-order the ebook, click here.
If anyone is at the heart of the UAP disclosure process, it's New York Times reporter Leslie Kean. A longtime friend of Whitley and Anne Strieber, she has also written one of the finest books about afterlife survival ever to appear, Surviving Death. Here, she tells us about her book and the extraordinary Netflix documentary based on it that is about to be released, and relates her knowledge of the spiritual side of life to the emerging UAP phenomenon. Watch the trailer for the Netflix documentary. Click here!
To get Surviving Death, click here!
Deep Prasad is a leading artificial intelligence expert who had a life-changing close encounter in November of 2019. Since then, he has been at the forefront of serious study of the UAP phenomenon. Here, he discusses what happened to him, reveals some amazing advances he is part of, and speculates about what is coming. There's a totally fascinating discussion between him and Whitley about their shared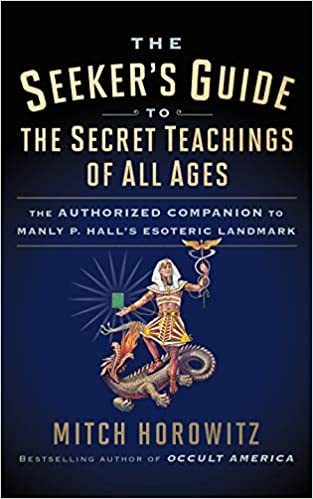 experience of being shown hieroglyphics! All too brief. Deep will soon return! Don't miss him on Twitter, which is his main hangout. Follow him on Twitter @DeepNeuron
Mitch Horowitz is one of the worlds leading thinkers when it comes to the nature and future of the human soul and spirituality. What DOES he see in the future though, and how will our current understanding of who we are change as "the phenomenon" comes more and more into focus? This brilliant, warm and profoundly optimistic man reminds us all of the joy and wonder of being human. Get the The Seekers Guide to the Secret Teachings of All Ages, click here!
Jeff Kripal believes that something he calls "the flip" is under way right now. It is why our minds are changing so dramatically. Look at what you understood about the unknown 10 years ago and what you understand now. The difference is shocking, and Jeff knows how it is happening and why. Whitley's co-author on Super Natural, he is one of the most knowledgeable people in the world when it comes to the intersection of close encounters and the greater consciousness of which we are all a part. To get the Flip, click here!
In 1979, Lee Speigel organized the pioneering UN inquiry into the UFO phenomenon. Since then, his career has taken him down many different roads. With his vast knowledge and his reporter's insights, he is uniquely equipped to peer into the crystal ball and tell us what the phenomenon has in store for us in 2021. In this incredible interview he describes the event that got him interested in UFOs back in the seventies, which will blow your mind, THEN he talks about being one of the producers on the Phenomenon.
Dreamland Video podcast
To watch the FREE video version on YouTube,
click here
.
Subscribers, to watch the subscriber version of the video, first log in then click on Dreamland Subscriber-Only Video Podcast link.