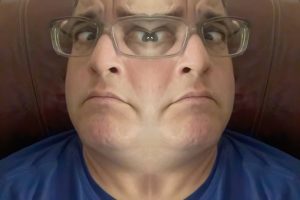 Are the beings we call "Visitors" and "aliens" more like conjoined twins sharing our own invisible dimensions? What does it take to know them as equals? And is our own universe constantly trying to stop us? These questions may sound crazy at first, but in this stunner of a follow-up to his last solo show, Jeremy Vaeni uses his own personal experiences to make the case and shows us what it takes to find out for ourselves! Then, for subscribers, Vaeni answers questions from listeners.
Want to take a deeper look at the possibilities presented here? Read Jeremy's rollercoaster of a book,
I Am To Tell You This And I Am To Tell You It Is Fiction
. You will not have read a book like it in your life! Get it
HERE
.
Dreamland Video podcast
To watch the FREE video version on YouTube,
click here
.
Subscribers, to watch the subscriber version of the video, first log in then click on Dreamland Subscriber-Only Video Podcast link.