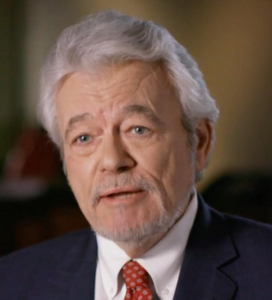 From the beginning, George Knapp and Jeremy Corbell have been at the cutting edge of the disclosure
process that is starting to change the way the world thinks about the UFO/UAP phenomenon–in fact, to change the way the world thinks about itself. There is now little doubt that this is among the most profound moments in human history.
George and Jeremy are among a very small number of researchers and reporters at the absolute center of this story. But who are they? This week, we go in depth with them, exploring their motives, their beliefs and their understanding of their places in this amazing historical moment.
Normally, they interview with presenters who question them about the validity of various claims. But we Dreamlanders already know that material.
In this wide-ranging interview, they talk about how they got into the field in the first place, what they are expecting to happen next, and how the world is likely to react to things like the abduction phenomenon.
George hints at a UFO experience in his early life, and promises that if he ever reveals it, it will be right here on Dreamland. And Jeremy tells us that his grandmother was a witness to the 1942 Battle of Los Angeles UFO incident. So they both have witness events in their past, which, even beyond their research, reveals some sort of deeper connection to the phenomenon.
You can reach them and keep up with the latest on Mysterywire.com and find out more about Jeremy's films at ExtraordinaryBeliefs.com. To keep up day-to-day, follow them on Instagram.
There is a lot in this discussion about what happens to the close encounter witnesses in all this–a huge concern for all of us, of course. The fact that researchers like George and Jeremy, who are gaining a tremendous popular following and are also knowledgeable about and sympathetic to our situation is a huge plus for everyone who has had a close encounter.
Both subscribers and free Dreamlanders will have full access to the show. PLEASE SUBSCRIBE TO UNKNOWNCOUNTRY! Click here to explore our options.
Please note: due to the fact that this site is haunted, the subscriber and free video versions of this show are the same. Both contain the full show, but both also contain ads. This will be corrected as soon as possible.
Dreamland Video podcast
To watch the FREE video version on YouTube,
click here
.
Subscribers, to watch the subscriber version of the video, first log in then click on Dreamland Subscriber-Only Video Podcast link.