Archived podcast for paid Subscribers only. Please login to access.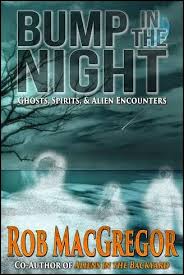 Is there a link between visitors and the dead? Is there a biological link between the experiencer and visitor phenomena? These are the questions taken up by guest Rob MacGregor. His new book Bump In The Night: Ghosts, Spirits and Alien Encounters presents cases that force us to rethink whether the boundaries between paranormal and "alien" experiences exist, or if we placed them there to make sense of it all.
To find out more about Rob, please visit: RobMacGregor.buzz.
Jeremy Vaeni hangs out at JayVay.Wordpress.com. Join him there.
Dreamland Video podcast
To watch the FREE video version on YouTube,
click here
.
Subscribers, to watch the subscriber version of the video, first log in then click on Dreamland Subscriber-Only Video Podcast link.