Archived podcast for paid Subscribers only. Please login to access.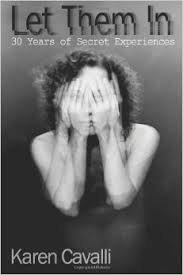 You've probably heard it said–or experienced firsthand–that we can invite Visitor phenomena into our lives. But should we? Is it wise to open the door to the unknown? This is the conversation I expected to have with Karen Cavalli, author of Let Them In: 30 Years of Secret Experiences. However, this was not what she meant by letting them in.
What she means is far richer and involves a refreshingly elegant approach to all paranormal experiences across the board. Brace yourself. Discussions this good are why The Experience exists!
To learn more about Karen and Let Them In, please visit: www.karencavalli.com.
Dreamland Video podcast
To watch the FREE video version on YouTube,
click here
.
Subscribers, to watch the subscriber version of the video, first log in then click on Dreamland Subscriber-Only Video Podcast link.