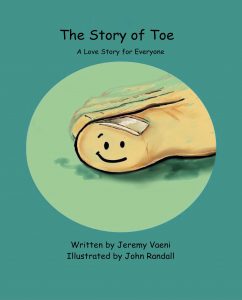 John Randall returns, this time not as an experiencer, but as the illustrator who brought to life host Jeremy Vaeni's children's book, The Story of Toe: A Love Story for Everyone. Join John and Jeremy as they give insight into the children's book as well as the book it first appeared in, Jeremy's, I Am To Tell You This And I Am To Tell You It Is Fiction. But first…
Is it just them or has the world gone completely mad? They'll explore that question after John tells of a recent harrowing encounter with a mad man!
Check out John and wife Elaine's pottery and paintings: https://johnandelainerandall.com
Get The Story of Toe: https://www.amazon.com/Story-Toe-Love-Everyone/dp/0974685445
Dreamland Video podcast
To watch the FREE video version on YouTube,
click here
.
Subscribers, to watch the subscriber version of the video, first log in then click on Dreamland Subscriber-Only Video Podcast link.