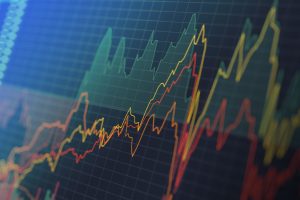 While record-breaking wildfires are raging across parts of North America, heavy rains have caused equally-heavy flooding on the east coast of North America and northern India, with a stalled storm causing inundations in Connecticut, New Hampshire, New York, North Carolina, Pennsylvania and Vermont, with over 14 million residents being under flood warnings or watches in the early days of the week of July 9.
A state of emergency was declared on July 9 by Vermont governor Phil Scott, where floodwaters surpassed the record levels caused by 2011's Tropical Storm Irene; more than 117 rescues were performed to retrieve trapped residents, with the towns of Londonderry and Weston rendered inaccessible by the rising water.
A state of emergency was also declared in New York State's Orange County due to what Governor Kathy Hochul described as a "1-in-1,000-year weather event" caused by climate change. 550 flights across the country were cancelled and 3,870 delayed, with New York's LaGuardia and Boston Logan Airports seeing the bulk of disrupted flights.
West Point Military Academy, just 50 miles (80 kilometers) north of New York City, saw 6.96 inches (17.7 centimeters) of rain in just three hours on July 9, causing flooding at the historic site; nearly 10 inches (25.4 centimeters) fell in Hudson Valley on the same day; and in Pennsylvania, the city of Reading recorded its wettest July day on record, with 5.35 inches (13.6 centimeters) falling on July 9.
On the other side of the world a clash between the seasonal monsoon system and a storm disturbance in the west caused heavy rainfall over the weekend of July 8 that triggered landslides and widespread flooding in India's northern states of Delhi, Kashmir and Punjab, with the worst effects being felt in Himachal Pradesh, with at least 42 people having been killed by the disasters.
Teams from the Indian army and the National Disaster Response Force have been leading rescue efforts, with mobility in the affected regions being affected with over 700 roads and key highways being closed in Himachal Pradesh alone due to high water levels; Indian weather forecasters are expecting that the heavy rainfall will continue well into the following weekend.
Image Credits:
News Source:
Dreamland Video podcast
To watch the FREE video version on YouTube,
click here
.
Subscribers, to watch the subscriber version of the video, first log in then click on Dreamland Subscriber-Only Video Podcast link.