Archived podcast for paid Subscribers only. Please login to access.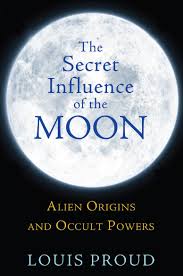 Our closest cosmic neighbor is also a great cosmic mystery. It has power over us, exerting mysterious influences that have profoundly impacted our history and impacts the lives of every one of us every day. But what is the moon? Is the scientific theory that the moon is the result of a huge impact with Earth by a Mars-sized object billions of years ago correct? If not, then where did it come from? And, given that higher forms couldn't exist on Earth without the moon slowing down it's rotational winds, could it be that our system is not natural at all, but something that was actually designed billions of years ago by some vastly capable unknown presence? And what does it mean that some occultists have called certain types of people 'food for the moon?' And what does it mean to 'create a second moon within yourself?'
Join Whitley Strieber and Louis Proud on a journey to the moon that you will not soon forget!
Dreamland Video podcast
To watch the FREE video version on YouTube,
click here
.
Subscribers, to watch the subscriber version of the video, first log in then click on Dreamland Subscriber-Only Video Podcast link.