Archived podcast for paid Subscribers only. Please login to access.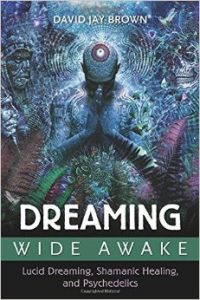 Lucid dreaming expert David Jay Brown joins Whitley Strieber for an in-depth discussion of that mysterious and magical state known as lucid dreaming.
Don't lucid dream but want to? Listen up and get started as David describes not only the how but also the why of lucid dreaming, and David and Whitley explore the question of whether or not lucid dreaming is just that—enhanced dreaming—or if it might involve journeys to other world and dimensions.
Whitley describes an experience of interacting with somebody who he says was "possibly human" both in the physical world and later in a lucid dreaming state. So who is this person and what does such an experience mean? David has some very lucid answers to this and many other lucid dreaming questions!
David's website is MavericksoftheMind.com.
Get Dreaming Wide Awake–click here.
Dreamland Video podcast
To watch the FREE video version on YouTube,
click here
.
Subscribers, to watch the subscriber version of the video, first log in then click on Dreamland Subscriber-Only Video Podcast link.