Archived podcast for paid Subscribers only. Please login to access.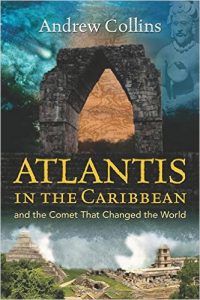 This week we take a fantastic journey into one of Dreamland's favorite places, the realm of the lost past. Our guide is an all-time
favorite guest, Andrew Collins, who has taken us on many a remarkable journey since his first appearance on Dreamland in 2002.
This week Andrew takes us down a new path in the age-old search for Atlantis. In 2001 and 2002, Unknowncountry published three stories about a mysterious sunken city off Cuba. At the time, the National Geographic was planning an expedition to find out more about these mysterious underwater ruins.
Then nothing—until now! So this week, join Andrew Collins and Whitley Strieber as they dive into the deep waters off Cuba, explore the mysterious Carolina Dells and much more, in search of a human past that was lost to time and memory by the greatest natural disaster to befall Planet Earth in the hisotry of our species.
Read our stories about the sunken city here.
Explore Andrew's past Dreamlands here.
Go to AndrewCollins.com here.
To get Atlantis in the Caribbean, click here.
Dreamland Video podcast
To watch the FREE video version on YouTube,
click here
.
Subscribers, to watch the subscriber version of the video, first log in then click on Dreamland Subscriber-Only Video Podcast link.