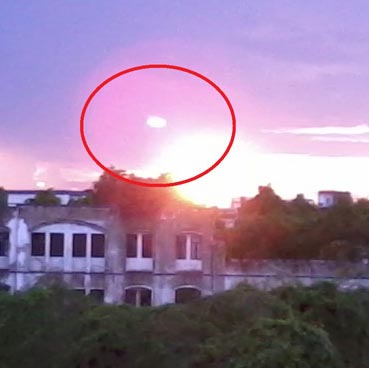 This could be a simple graphic, or even a common sundog, but given the witness description it also could be a real UFO. It was seen to spin, to maneuver, then to suddenly disappear. We're rating this one a possible UFO, but without video footage showing the motions that the witness describes, it's impossible to say more than that this is a very provocative story.
Story Source:
http://indiatoday.intoday.in/story/ufo-aliens-spotted-flying-over-lucknow/1/373893.html
Dreamland Video podcast
To watch the FREE video version on YouTube,
click here
.
Subscribers, to watch the subscriber version of the video, first log in then click on Dreamland Subscriber-Only Video Podcast link.