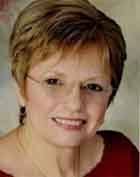 Kathleen Marden joins our subscribers for a Q&A. As one of the world's leading abduction and close encounter researchers, Kathleen has tremendous knowledge of the subject. Not only that, she's a close encounter experiencer herself! Be sure and join us and ask your questions!
Dreamland Video podcast
To watch the FREE video version on YouTube,
click here
.
Subscribers, to watch the subscriber version of the video, first log in then click on Dreamland Subscriber-Only Video Podcast link.