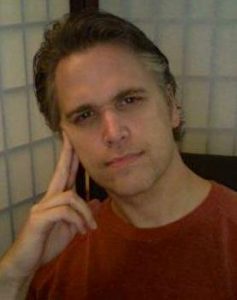 Christopher Knowles is an author, blogger, comic book artist… and synchromystic! He talks about his recent work of fiction, He Will Live Up In The Sky. This is a mystery thrill ride about UFOs, renegade intelligence organizations, psychics, and our rampant conspiracy culture. The plot of the book mirrors today's unsettling headlines. And Chris talks about his own real-life experiences and how these shaped the strangeness of the story.
How much of the mystery in the pages of this book might be true?
His other books include Our Gods Wear Spandex, and The Complete X-Files. His long-running blog, The Secret Sun, explores the synchronicities and undercurrents of strangeness that are all tangled up in our frenetic pop culture.
Dreamland Video podcast
To watch the FREE video version on YouTube,
click here
.
Subscribers, to watch the subscriber version of the video, first log in then click on Dreamland Subscriber-Only Video Podcast link.