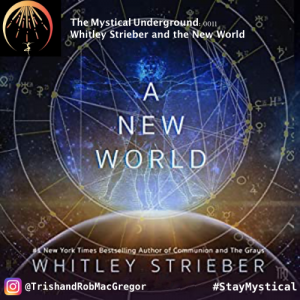 Join Trish and Rob for a conversation with Whitley Strieber!
Whitley Strieber is an American writer best known for his horror novels The Wolfen and The Hunger and for Communion, a non-fiction account of his experiences with non-human entities.
Dreamland Video podcast
To watch the FREE video version on YouTube,
click here
.
Subscribers, to watch the subscriber version of the video, first log in then click on Dreamland Subscriber-Only Video Podcast link.