Archived podcast for paid Subscribers only. Please login to access.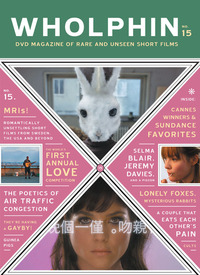 Is there a media coverup of all things ufology? We'll ask writer/director Brent Hoff, former writer for "The Daily Show with Jon Stewart" and co-founder of Wholphin DVD. Brent is in a unique position to be honest about such things as he has had an incredible close encounter, which led to a huge revelation by his mother. We will hear all about it and also hear what it's like to have these experiences and then have to poke fun at others having them as part of his job description. Then, just as we're about to sign off, Brent extends an offer to the audience to take part in an upcoming media arts project.
To explore Wholphin, click here!

Dreamland Video podcast
To watch the FREE video version on YouTube,
click here
.
Subscribers, to watch the subscriber version of the video, first log in then click on Dreamland Subscriber-Only Video Podcast link.