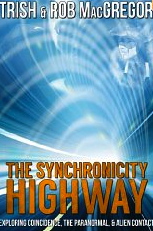 2014-05-02
Trish and Rob MacGregor tell some fascinating stories from their new book, the Synchronicity Highway, including a startling synchronicity involving Edward Snowden, and a mind-bending prophecy of the Titanic disaster that appeared in 1898.
Did you know that 899 people who had booked passage on the Titanic refused to go because of dreams and premonitions? And why were the planes that went down on 911 nearly empty, on routes that were normally full?
This extremely unusual show also covers such mysteries as the connection between close encounters and encounters with the dead.