Inexplicata, the Journal of Hispanic UFOlogy, reports that a flashing bright object was seen overhead in the Argentine town of Barrio el Carmen at noon on June 24. Video of the object is not detailed enough to determine whether or not the object is a piece of debris turning in the sun, but the reaction of residence suggest that what they were seeing had an extremely unusual appearance.
This is a probable unknown.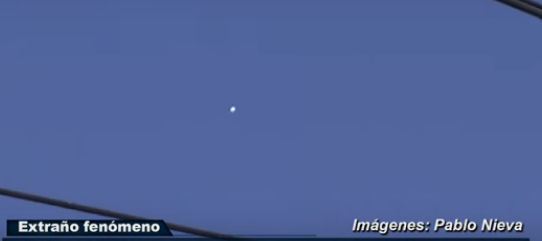 Story Source:
http://inexplicata.blogspot.com/2017/06/argentina-unknown-flashing-object.html
Dreamland Video podcast
To watch the FREE video version on YouTube,
click here
.
Subscribers, to watch the subscriber version of the video, first log in then click on Dreamland Subscriber-Only Video Podcast link.