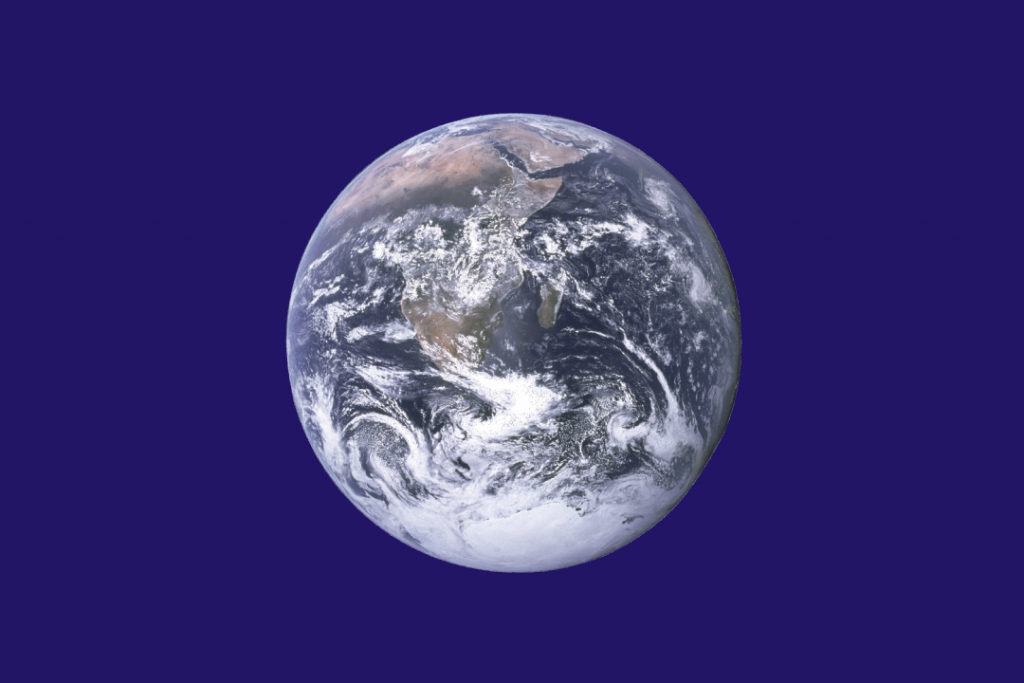 In his April 22 International Earth Day speech, United Nations Secretary General António Guterres called on the world's governments to use their post-COVID pandemic economic recovery efforts to rebuild the world economy based not on the old paradigm, but rather on that of one based on a new, clean, green-based economy.
"The impact of the coronavirus is both immediate and dreadful," Guterres said in his speech that marked Earth Day's 50th anniversary. "But, there is another deep emergency — the planet's unfolding environmental crisis. Biodiversity is in steep decline. Climate disruption is approaching a point of no return.
"We must act decisively to protect our planet from both the coronavirus and the existential threat of climate disruption. The current crisis is an unprecedented wake-up call. We need to turn the recovery into a real opportunity to do things right for the future."
As part of his speech, Guterres outlined a proposal for six climate-related actions intended to "shape the recovery and the work ahead." He listed them as:
First: As we spend huge amounts of money to recover from the coronavirus, we must deliver new jobs and businesses through a clean, green transition.
Second: Where taxpayers' money is used to rescue businesses, it needs to be tied to achieving green jobs and sustainable growth.
Third: Fiscal firepower must drive a shift from the grey to green economy and make societies and people more resilient.
Fourth: Public funds should be used to invest in the future, not the past, and flow to sustainable sectors and projects that help the environment and the climate. Fossil fuel subsidies must end and polluters must start paying for their pollution.
Fifth: Climate risks and opportunities must be incorporated into the financial system, as well as all aspects of public policymaking and infrastructure.
Sixth: We need to work together as an international community.
First observed in the United States in 1970 as an opportunity for people to demonstrate support for environmental protection and spread education regarding ecological issues, Earth Day was extended internationally in 1990 by Denis Hayes, the original U.S. national coordinator. 2016's event was used to sign the landmark Paris Agreement by 122 countries, in a collective agreement to curtail humanity's emissions of carbon dioxide.
2020 marks the golden anniversary of the event, a year that unfortunately coincides with the COVID-19 pandemic, a phenomenon that has forced nations around the world to effectively close down their economies in an international effort to halt the advance of a virulent and deadly disease that has infected over three million people and caused over 200,000 deaths since December 2019. To date, with a U.S. death toll of 55,000, the disease has killed more Americans in less than three months than the entire three years of the Korean War (36,600), and is close to surpassing the 58,300 killed during the U.S.'s 8-year involvement in the Vietnam War.
However, as plans to reopen regional economies around the world are being made, only the status quo appears to be on the minds of many policy makers, despite warnings that the climate crisis is only deepening as time goes on.
U.S. Treasury Secretary Steven Mnuchin has announced that they are considering a government lending program for U.S. oil companies looking for federal aid as oil prices continue their historic collapse: a combination of oil overproduction in the Russia-Saudi Arabia price war, a sudden plunge in demand due to the worldwide pandemic shutdown, along with a number of other factors caused oil prices for May delivery to fall dramatically, with some plunging deep into negative territory, such as West Texas Intermediate (WTI), hitting -$37/bbl on April 20.
What that mind-bending negative number basically means is that as global oil storage nears filling its physical capacity, oil producers were actually paying buyers to take the product off of their hands—they literally have no place to store an overabundant product that continues to decline in value. Although the world-wide pandemic and Russia-Saudi price war were the clincher for this historic price crash, oil demand has been declining for quite some time, with some markets, such as price benchmarks Brent crude and WTI having seen a 10 percent price drop between 2018 and 2019 alone—a far cry from the product's 2008 peak of $147.27.
Guterres' call for the end of the old regime of throwing good money after bad, and its replacement with one that instead invests precious recovery funding into cleaner economic practices makes profound sense in light of the evidence of the decline of the fossil fuel industry, and the continued growth of green sectors.
"These six principles constitute an important guide to recovering better together," Guterres said in closing his speech. "Greenhouse gases, just like viruses, do not respect national boundaries. On this Earth Day, please join me in demanding a healthy and resilient future for people and planet alike."
Dreamland Video podcast
To watch the FREE video version on YouTube,
click here
.
Subscribers, to watch the subscriber version of the video, first log in then click on Dreamland Subscriber-Only Video Podcast link.