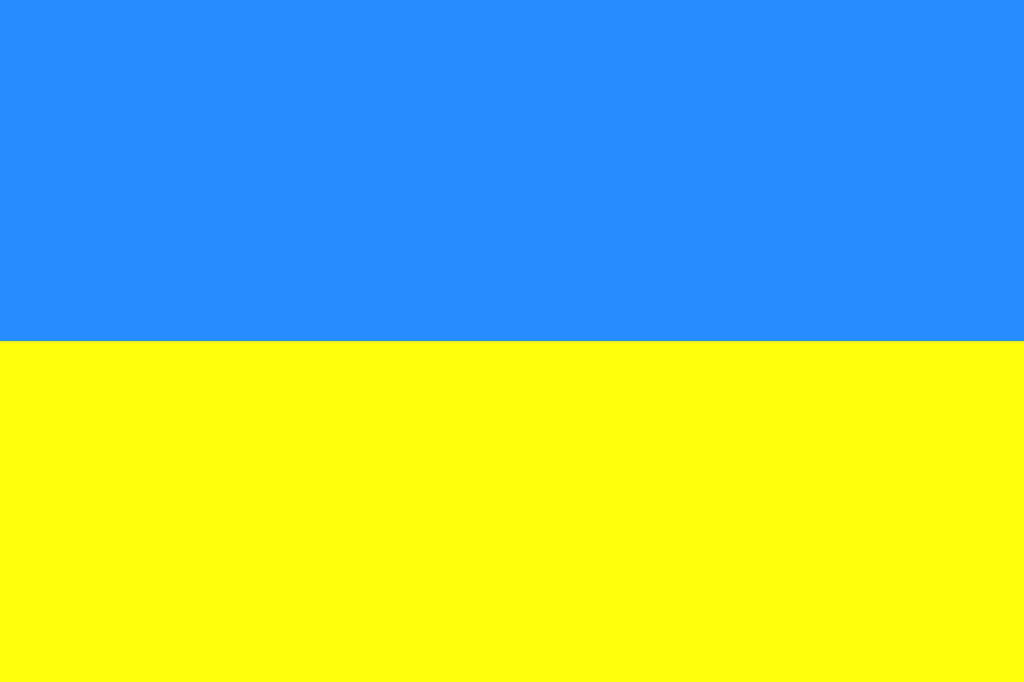 In response to the invasion of Ukraine by Russian forces, countries that are part of the North Atlantic Treaty Organization (NATO) are sending troops and vehicles to neighboring countries in an effort to contain a possible Russian advance, in case President Vladimir Putin decides to extend his invasion plans past Ukraine's borders. But despite the aggressive assault on a sovereign country—and the horrific effect it has on the citizens of Ukraine—Western powers are reluctant to step in with direct military assistance for fear that it may prompt Putin to escalate what is currently a conventional conflict into nuclear war.
"We're trying everything we can to make sure it doesn't lead to World War III," according to the acting U.S. ambassador to Ukraine, Kristina Kvien. "But ultimately… that depends on the actions of President Putin.
"We have sent extra troops to Poland and other NATO allies that border Ukraine to make sure that they have the security they need," Kvien continued. But, "if Russia takes one step, one inch into NATO territory, NATO will be prepared to respond."
The escalation into a broader conventional war would be bad enough, but Putin has indirectly threatened that he is willing to take things one step further if Western powers get directly involved and use nuclear weapons on the battlefield. On the day of the invasion, he warned that outside intervention would be met with "consequences that you have never encountered in your history," and on February 27 it was announced that Putin had ordered "the minister of defence and the chief of general staff to put deterrent forces on special combat duty," stepping up the readiness of personnel responsible for Russia's nuclear arsenal.
Numerous officials believe that Putin is bluffing, including Ukrainian President Volodymyr Zelensky, but the Deputy Director-General of the Royal United Services Institute, Professor Malcolm Chalmers, says that Putin is "in a corner. Somebody in a corner in that situation does become more dangerous, and more prepared to take risks." Chalmers adds that he doesn't want to cause unnecessary alarm because he believes the probability of Putin resorting to the nuclear option is low, "but it's not zero."
Although not immediately related to nuclear weapons, Russian forces have also captured the defunct Chernobyl Nuclear Power Plant on February 24, and the Zaporizhzhia Nuclear Power Plant in southeast Ukraine on February 28; the fighting at Zaporizhzhia caused damage to the plant, although the reactors and their support systems remain undamaged. Power was cut at the Chernobyl site on March 9: although none of the site's four reactors are active and thus not in danger of melting down, there is a substantial amount of spent nuclear fuel being stored at the site that poses a radiation leak risk if power cannot be restored to the facility.
Numerous ceasefire talks between Russian and Ukrainian officials have been hosted, but each meeting has failed to produce any meaningful results, although the establishment of safe corridors to evacuate Ukrainian civilians—over 2.3 million have been displaced so far—was agreed upon by Russian representatives, although there are still reports of refugees being killed while traveling in the Mariupol evacuation corridor.
But does Putin actually want peace? A victory editorial article titled The arrival of Russia and a new world was accidentally posted by state-run RIA-Novosti news agency on February 26, outlining Putin's plans to rebuild the Russian Empire of old by bringing Belarus and Ukraine back into the fold of Russian influence. The propaganda piece, of which was quickly deleted, was described as "extremely shocking, even for Kremlin standards" by Bulgarian investigative journalist Christo Grozev.
Presumably, the article was scheduled to be posted in accordance with a timeline set by the Kremlin, anticipating a swift occupation of Ukraine, and the article may have been posted automatically; however, this easy victory did not happen, with Russian forces meeting heavy resistance from both the Ukrainian military and the country's civilians. Although the essay was removed in short order by RIA-Novosti, it is still posted on the Sputnik news site (also a state-owned media outlet). The original RIA-Novosti posting has been preserved on the Wayback Machine archives, and can be read in English on the Ukrainian Military Center's website.
Story Editor's note: It is now, more than ever, vitally important to remember the old adage "in war, the first casualty is truth": although Russia's long-running propaganda campaign against Ukraine is well documented, both sides will be using misinformation as weapons of war; regardless of whether or not either side is justified in using these tactics, those of us watching the conflict from the outside need to take all reports coming from the battlefield with a healthy dose of skepticism, and wait for confirmation on events before becoming too emotionally invested in the news we receive.
Whitley has posted Life, Liberty, the Pursuit of Happiness and Russia and Ukraine, a new Journal entry that calls out the actions of dictators and their shared violation of human rights and freedoms, in light of Putin's actions against Ukraine.
With co-author James Kunetka, Whitley navigates the post-apocalyptic Warday, a harrowing and realistic depiction of the ecological, economic and sociological devastation that follows in the wake of nuclear war.
Image Credits:
News Source:
Dreamland Video podcast
To watch the FREE video version on YouTube,
click here
.
Subscribers, to watch the subscriber version of the video, first log in then click on Dreamland Subscriber-Only Video Podcast link.