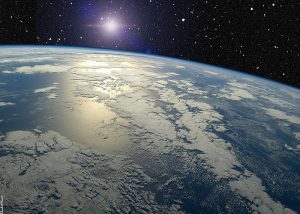 The National Aeronautics and Space Administration has announced that they will be launching an independent study of the UAP phenomenon later this year, focusing on "identifying available data, how best to collect future data, and how NASA can use that data to move the scientific understanding of UAPs forward," according to the Administration's June 9 press release.
The study, expected to run for nine months, will "secure the counsel of experts in the scientific, aeronautics, and data analytics communities to focus on how best to collect new data and improve observations of UAPs," and be independent from the Airborne Object Identification and Management Synchronization Group (AOIMS), the Pentagon's team spearheading the military's UAP investigative efforts.
"NASA believes that the tools of scientific discovery are powerful and apply here also," said the associate administrator for science at NASA's Washington Headquarters, Thomas Zurbuchen. "We have access to a broad range of observations of Earth from space – and that is the lifeblood of scientific inquiry. We have the tools and team who can help us improve our understanding of the unknown. That's the very definition of what science is. That's what we do."
The study is scheduled to commence this fall, and will be led by astrophysicist David Spergel, president of the Simons Foundation, a private charitable organization that offers grants for scientific research; Spergel is also the former chair of Princeton University's astrophysics department. The project will be coordinated by Daniel Evans, the assistant deputy associate administrator for research at NASA's Science Mission Directorate.
The study will employ a wide variety of information sources, according to Spergel: "Given the paucity of observations, our first task is simply to gather the most robust set of data that we can. We will be identifying what data – from civilians, government, non-profits, companies – exists, what else we should try to collect, and how to best analyze it."
Evans says that results of the study will also be freely available to the public, as the information to be collected will be independent of the military's UAP investigations, endeavors that otherwise involve cases that come with classified strings attached, preventing the full disclosure of AOIMS's findings.
"Consistent with NASA's principles of openness, transparency, and scientific integrity, this report will be shared publicly," said Evans. "All of NASA's data is available to the public – we take that obligation seriously – and we make it easily accessible for anyone to see or study."
Image Credits:
News Source:
Dreamland Video podcast
To watch the FREE video version on YouTube,
click here
.
Subscribers, to watch the subscriber version of the video, first log in then click on Dreamland Subscriber-Only Video Podcast link.