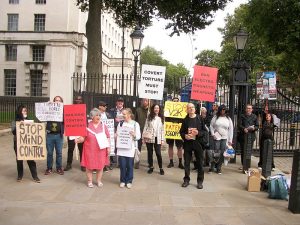 An in-depth investigation by the U.S Intelligence Community into the cause of the mysterious affliction commonly known as "Havana syndrome" has found evidence that the individuals stricken with this debilitating ailment were not the targets of foreign adversaries, such as Russia or China.
Investigators hailing from seven different intelligence agencies reviewed approximately 1,500 cases, spanning 96 countries, of injuries purported to be linked to Havana syndrome; many of these cases were found to have probable explanations that did not involve a directed attack, and instead were linked to more mundane causes, such as medical issues, malfunctioning ventilation systems and electromagnetic interference from everyday electronics.
The investigators focused on a core group of roughly two dozen cases with unresolved causes that have been extensively studied and found no evidence that their injuries were caused by attacks conducted by foreign agents. Instead, the investigators found that the foreign governments suspected of carrying out these attacks were themselves confused by the allegations leveled at them, with some of these governments expressing the suspicion that it was an American plot that was behind the phenomenon. The investigation also found "no credible evidence" that a foreign adversary had obtained access to a technology that could cause the physical injuries suffered by those with Havana syndrome, whether it was an inadvertent effect from a surveillance device or deliberate injury caused by a weapon.
Presumed to be caused by microwave-based directed energy weapons, Havana syndrome was first reported by Canadian and US diplomatic personnel in Cuba in 2017; since then, incidents have occurred both overseas and on U.S. soil—including close to the grounds of the White House—affecting government employees such as diplomats, intelligence officers and military personnel, including high-ranking individuals that include at least one White House staffer and a National Security Council member.
Individuals affected by the syndrome report a range of concussion-like symptoms that included hearing loss, headaches, nausea, and tinnitus; a number of those affected also showed physical signs of brain swelling and concussions, and had difficulty with mental concentration and common word recall.
Medical scans revealed specific damage to their brains' white matter tracts, neurological tissue that facilitates communication between the different regions of the brain. A National Academy of Sciences report released in December 2020 found that the cause of these injuries was most likely due to exposure to pulsed radio frequency energy, with the victims' symptoms resembling those exhibited by US embassy workers in Russia who were affected by microwave-based surveillance devices during the Cold War.

This new assessment is being criticized by some for not addressing key questions surrounding the phenomenon, and its lack of transparency.
"Until the shrouds of secrecy are lifted and the analysis that led to today's assertions are available and subject to proper challenge, the alleged conclusions are substantively worthless," said Mark Zaid, a lawyer representing more than two dozen people who have reported having injuries consistent with Havana syndrome. "But the damage it has caused to the morale of the victims, particularly by deflecting from the government's failure to evaluate all the evidence, is real and must be condemned."
Officials have also stressed that this assessment does not invalidate claims made by individuals that have applied for compensation under the HAVANA Act, signed by President Joe Biden in 2021, that offers between $100,000 and $200,000 for those with injuries associated with Havana syndrome.
"I want to be absolutely clear: these findings do not call into question the experiences and real health issues that U.S. government personnel and their family members—including CIA's own officers—have reported while serving our country," explains CIA Director William Burns. "We will continue to remain alert to any risks to the health and wellbeing of Agency officers, to ensure access to care, and to provide officers the compassion and respect they deserve."
Image Credits:
News Source:
Dreamland Video podcast
To watch the FREE video version on YouTube,
click here
.
Subscribers, to watch the subscriber version of the video, first log in then click on Dreamland Subscriber-Only Video Podcast link.