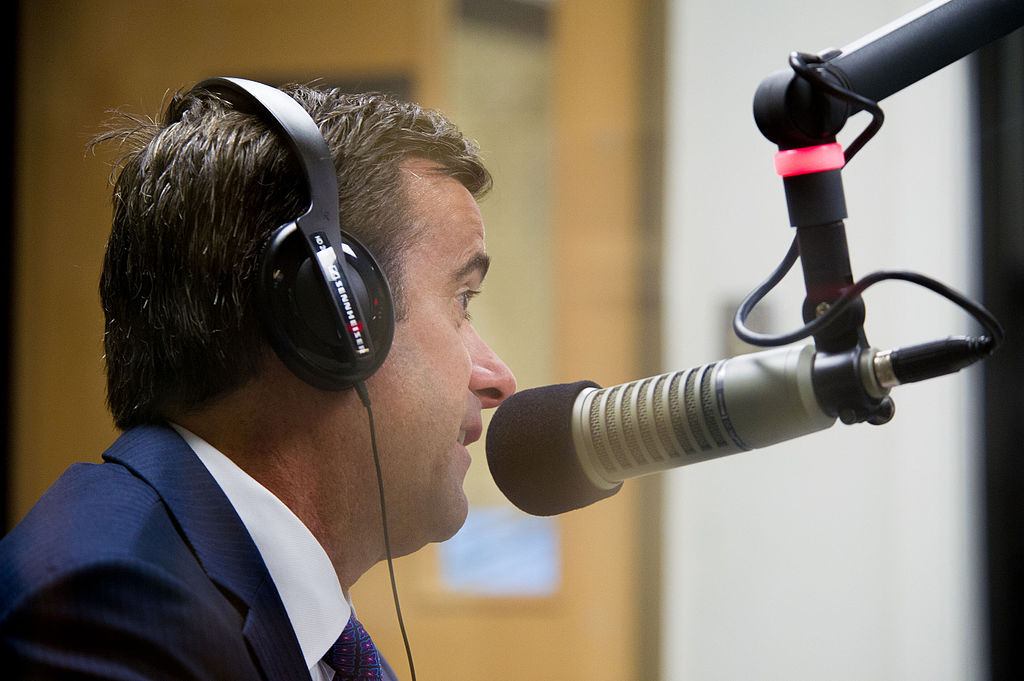 John Ratcliffe, the United States' former Director of National Intelligence, recently confirmed that the US military has logged more UFO encounters than previously disclosed to the public. He also stated that more information is expected to become available "in a way that the American people can see" when a declassified report on the subject is delivered to Congress on June 1.
Just last week, in an interview which aired on March 19th, Ratcliffe confirmed that a Pentagon task force has been investigating UFO reports made by US Navy and Air Force personnel. He also disclosed that a report is currently being prepared by the Defense Department, and the Intelligence Community on the subject.
"We have lots of reports about what we call 'Unidentified Aerial Phenomenon', and this actually is a program that's been in place for a few years in terms of a task force that has been there under the National Defense Authorization Act," Ratcliffe said. "There's now a report that will be issued by the Pentagon by the Secretary of Defense and the Director of National Intelligence."
This report, ordered as part of Bill S. 3905, "Intelligence Authorization Act for fiscal year 2021", directs the DNI "in consultation with the Secretary of Defense and the heads of such other agencies as the Director and Secretary jointly consider relevant, to submit a report within 180 days of the date of enactment of the Act, to the congressional intelligence and armed services committees on unidentified aerial phenomena," including observed airborne objects that have not been identified." That 180-day countdown began on December 27, 2020, when the "Consolidated Appropriations Act, 2021″ was signed.
Sightings made by the military have been widespread, and these events were corroborated by remote sensing technologies. Ratcliffe offered further; –"There have been sightings all over the world, and when we talk about sightings the other thing I will tell you is it's not just a pilot or just a satellite or some intelligence collection, usually we have multiple sensors that are picking up these things."
Ratcliffe also said that he personally wanted to disclose government information on UFOs before leaving office in January, but didn't have the time to do so properly.
"I actually wanted to get this information out and declassified before I left office but we weren't able to get it down into an unclassified format that we could talk about quickly enough," Ratcliffe explained. He went on to point out that "there are a lot more sightings than have been made public; some of those have been declassified."
Ratcliffe elaborates that these UFOs are "objects that have been seen by Navy or Air force pilots or have been picked up by satellite imagery that frankly engage in actions that are difficult to explain" with "movements that that are hard to replicate that we don't have the technology for, traveling at speeds that exceed the sound barrier without a sonic boom."
"I think it'll be healthy for as much of this information to get out there as possible so that the American people can see some of the things that we've been dealing with," Ratcliffe concluded.
Dreamland Video podcast
To watch the FREE video version on YouTube,
click here
.
Subscribers, to watch the subscriber version of the video, first log in then click on Dreamland Subscriber-Only Video Podcast link.