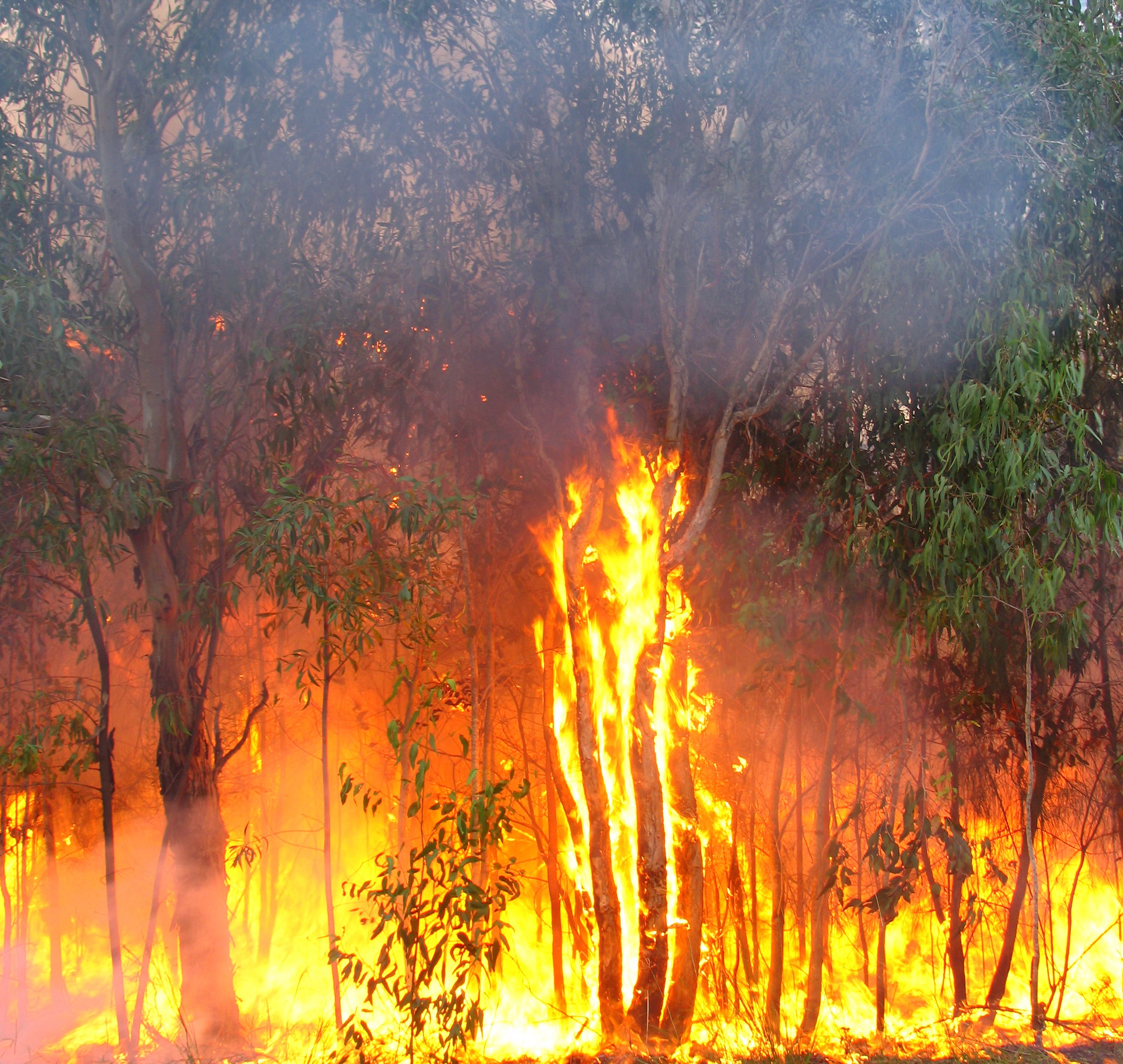 An "unprecedented" series of massive wildfires have been burning for more than a month in numerous areas across Australia, especially in New South Wales, displacing tens of thousands of people and leaving 25 dead. Despite being an annual occurrence, this season's fires are being driven by a long-term drought, with New South Wales recording a dearth of rainfall 36 percent below the 1961–1990 average. States of emergency have been declared in numerous regions of the country, with firefighters from New Zealand, the United States and Canada being brought in to help fight the fires.
The severity of this season's wildfires appears to be unprecedented, according to Mark Parrington, a senior scientist at the European Centre for Medium-Range Weather Forecasts (ECMWF).
"In my experience of doing this fire monitoring, in some places you see intense fires over quite large areas maybe for a week or a few weeks, but to see them for four months in one particular place… it is quite surprising," explains Parrington. "We only have 17 years of [CO2 emissions] data, but in that context then, yeah, absolutely, it's unprecedented."
To date, in addition to killing 25 people, the fires have burned an estimated 63,000 square kilometers (24,000 square miles) and destroyed over 2,500 buildings—1,300 of these being homes.
But what is driving Australia's months-long conflagration? Like the recent record-breaking fires in California, it's a mix of regional weather cycles and climate change, each exacerbating the effect of the other to produce the hot dry conditions fueling the fires.
The regional effect behind Australia's long-standing drought is known as a Positive Indian Ocean Dipole, a phenomenon similar to El Niño that typically lasts for six months. When westerly winds along the equator begin to weaken, warm water from lower ocean depths of the Indian Ocean shift their flow toward Africa, prompting cooler water to rise to the ocean surface in the east. And as it is with the El Niño cycle in the Eastern Pacific, changes in the Indian Ocean Dipole (IOD) affect weather patterns in the surrounding regions; when the IOP turns positive, it causes warmer, dryer weather in Australia—a perfect storm for rampant wildfires.
Ordinarily, a positive IOD in-of-itself wouldn't produce fire-friendly conditions of this magnitude, but combined with global warming, the double-whammy these two effects have produced have pushed Australia's annual average temperature for 2019 to a record 1.52°C (2.8°F) above the long-term average, handily beating the country's previous record of 1.33°C (2.39°F) set in 2013.
"The duration, frequency and intensity of heat waves have increased across large parts of Australia since 1950," according to
a report released by the Australian government
. "There has been an increase in extreme fire weather, and a longer fire season, across large parts of Australia since the 1970s."
Image Credits:
News Source:
Dreamland Video podcast
To watch the FREE video version on YouTube,
click here
.
Subscribers, to watch the subscriber version of the video, first log in then click on Dreamland Subscriber-Only Video Podcast link.