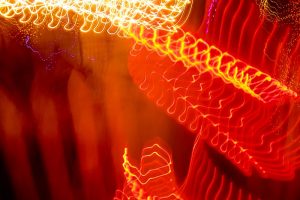 Northwestern India and Pakistan has been suffering under a deadly heat wave that has persisted for two months, with no immediate end in sight for record-breaking temperatures that now routinely extend into the mid forties Celsius—that's well into triple-digit Fahrenheit temperatures—with no immediate relief in sight from the scorching heat.
Described by Pakistan's Minister of Climate Change Sherry Rehman as a "spring-less year," temperatures across the region jumped in March to levels that would typically be considered high for the typical summer peak in June, with India recording the hottest March since 1901. Although 90 people have died from the heat so far—25 in India and 65 in Pakistan—the final toll is expected to be much higher.
April fared no better, recorded as the hottest April since 1900, with several cities across India having recorded temperatures approaching 43°C (109°F), including New Delhi, with the capital city seeing several days in April exceeding these highs. Temperatures in Pakistan's Jacobabad and Nawabshah went even higher, peaking above 49°C (120°F) toward the end of the month.
Nighttime temperatures offered little relief, with lows only dipping to 30°C (86°F)—still far too hot for people's bodies to recover from the stress of enduring the daytime heat. This prolonged heat is also expected to have a negative impact on India's wheat crop, in turn exacerbating the strain already placed on the world's food supply by other climate-related events, pandemic-related slowdowns, soaring fuel prices and the war in Ukraine.
Although temperatures such as these are not unheard of during the summer months in India and Pakistan, this heat wave is unusual for other reasons.
"It's unique for three reasons: It arrived very early, covered a massive area in the two countries and stayed on for [a] long duration… this is very unusual," according to climate scientist Vimal Mishra, with the Indian Institute of Technology, Gandhinagar.
While extreme heat events such as these are made more frequent by the advance of global warming, they also form a feedback loop that exacerbates the situation even further: to escape the deadly heat people seek refuge in air conditioned areas; air conditioning, being an energy-intensive resource, places heavier demand on local electrical grids, electrical grids that are powered all too often by fossil fuels; nearly 70 percent of India's electricity is generated by coal-fired plants, stations that pump even more heat-trapping greenhouse gases into the atmosphere.
And climate researchers say that there are more extreme weather events such as this to come. "This is just a snapshot of what we will see in the next 20 to 30 years," according to Mishra. He also says that due to global warming "there is no doubt that in future the heat waves will occur more often, last longer and cover larger parts of the subcontinent… affecting water availability, agriculture, businesses and energy demand."
Dreamland Video podcast
To watch the FREE video version on YouTube,
click here
.
Subscribers, to watch the subscriber version of the video, first log in then click on Dreamland Subscriber-Only Video Podcast link.