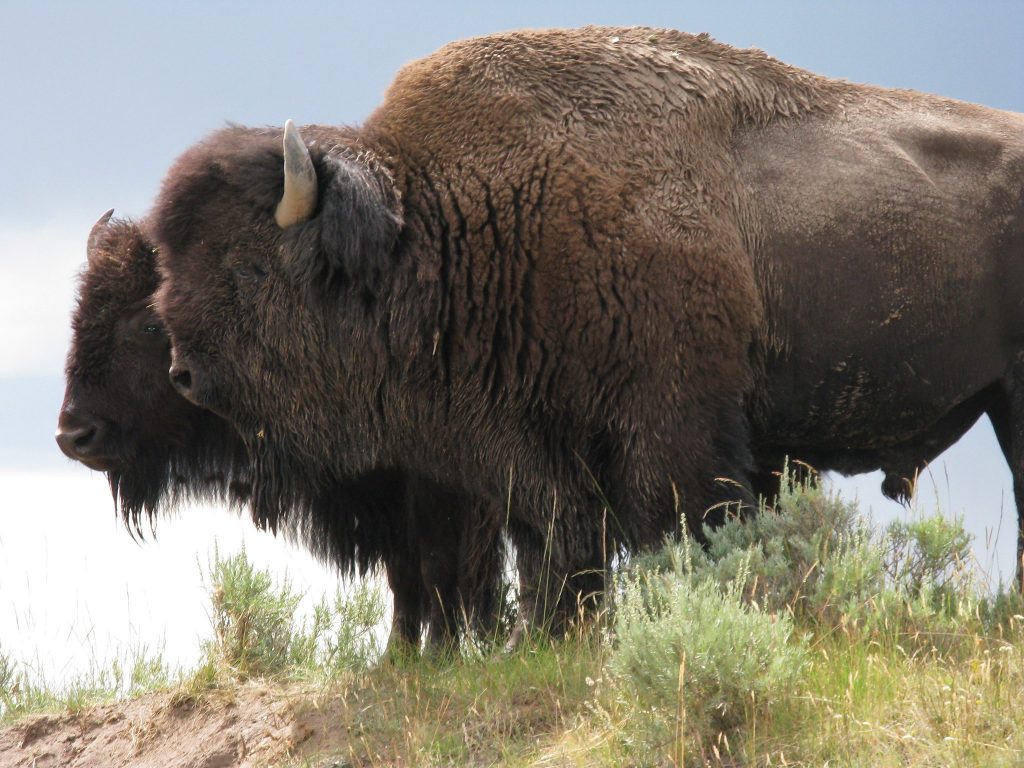 A herd of bison recently re-introduced to an indigenous cultural park in Canada has uncovered a series of long-forgotten petroglyphs created at least a millennium ago by one of the many indigenous groups that frequented the area at the time, fulfilling a long-standing prophecy that if the bison were to return to the site, they would bring good fortune to Canada's First Nation peoples.
Dated to between 300 and 1,800 years old, the petroglyphs were uncovered in Saskatchewan's Wanuskewin Heritage Park, a 600-acre cultural resource and archeological site with a history of habitation stretching back at least 6,000 years, with the area's ideal hunting conditions attracting numerous groups of Northern Plains Peoples to the site over the centuries. The park is used as a "gathering, healing and ceremonial place" according to Wahpeton Dakota Elder Cy Standing. "When you come here, you can feel the energy."
The park was officially opened in 1992, the culmination of archaeological activities that started in the 1930s, but the once-abundant bison that lived there had long since disappeared, having been hunted to near extinction in the late nineteenth century by European settlers.
But the petroglyphs—the first such carvings found at the site—weren't uncovered by the decades of archeological digs conducted by humans, but rather a by a herd of bison that was re-introduced to the park in 2019, after their century-long absence from the site: just eight months after being released in the area, the animals, while dust bathing in a vegetation-free wallow, unearthed the first stone, called a "ribstone", etched with long grooves meant to represent the ribs of a bison. That 550-pound stone led to the discovery of three more boulders etched with grids, grooves and lines, and the tools used to carve them.
"We'd found the detritus of everyday living: broken stone tools and debris from the manufacture of stone tools, bones, charcoal, potsherds, seeds and things like that," according to University of Saskatchewan archaeologist Ernie Walker. "But [we] didn't find ideas. [We] didn't find emotions. The petroglyphs brought that. They're that other dimension… They're a glimpse into somebody's hopes and dreams."
This discovery brings a long-standing prophecy held by the elders of the Wahpeton Dakota Nation full circle, that the return of the plains bison to the lands would signal a fortunate turn of events for First Nation peoples.
"The elders used to tell us when the bison come back, that's when there'll be a good change in our history," Cy Standing recounts. "We've been down a long time. But it feels like we are starting the way up."
Dreamland Video podcast
To watch the FREE video version on YouTube,
click here
.
Subscribers, to watch the subscriber version of the video, first log in then click on Dreamland Subscriber-Only Video Podcast link.