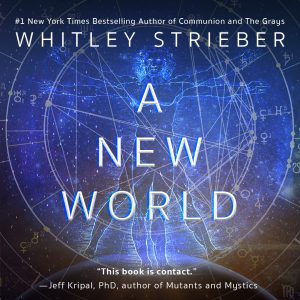 The audiobook of A New World, read by Whitley Strieber, is now available on Amazon.com and Audible.com. On Monday, December 2, a drawing will be held among all subscribers having a six-month or longer subscription. At that time 10 free audiobooks will be given away. Winners will be informed immediately after the drawing on Monday afternoon at 3PM Pacific time. Subscribers need do nothing to enter. Entry into the drawing is automatic for all qualified subscribers.
If you'd like to get a copy of A New World in audio format now, click here.
To subscribe to Unknowncountry.com, click here.
Dreamland Video podcast
To watch the FREE video version on YouTube,
click here
.
Subscribers, to watch the subscriber version of the video, first log in then click on Dreamland Subscriber-Only Video Podcast link.