Archived podcast for paid Subscribers only. Please login to access.
Joseph Farrell joins Whitley Strieber to close out 2016 and welcome 2017 with a show that speculates about why Patriarch Kirill of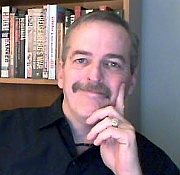 the Russian Orthodox Church, US Secretary of State John Kerry and astronaut and Mason Buzz Aldrin might have suddenly taken trips to Antarctica within just days of each other.
Is there any significance to this? Listen as Joseph explores what might be behind the three visits.
Then, in the second have of the show discussion turns to Donald Trump and what the Trump Revolution means and why Trump has announced that he is re-opening the 911 investigation.
At the end of the show, Whitley Strieber announces Dreamland's theme for 2017: the Year of the Soul. Throughout the year on Dreamland, we will be concentrating on the one thing about us that science, the media and the intellectual culture say doesn't exist: the soul.
Based on a lifetime of inner search and close encounter, Whitley has a different view: not only does the souls exist, it is what matters the most about us. The building of a strong soul is why we are alive.
Visit Joseph at GizaDeathStar.com

Explore Joseph's spectacular collection of books on Amazon. Click here.
The year-end edition of Dreamland plays for two weeks. Our next edition will appear on Friday, January 6, 2017. Merry Christmas and Happy New Year!
Dreamland Video podcast
To watch the FREE video version on YouTube,
click here
.
Subscribers, to watch the subscriber version of the video, first log in then click on Dreamland Subscriber-Only Video Podcast link.