Archived podcast for paid Subscribers only. Please login to access.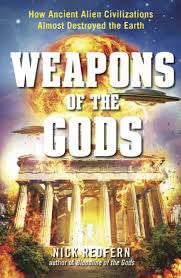 This week, we go on an adventure into a very strange corner of the world of the past. Nick Redfern
has returned from his travels with a new and frightening discovery about the past: there are areas of the middle east which contain the substance Trinitite, meaning that ultra high energy explosions took place there in the distant past.
Trinitite was first found at the site of the Trinity atomic bomb test in 1945. It can also be created when an object like an asteroid impacts the earth, but there is no evidence of such impacts around the Trinitite deposits in the middle east.
Was there a war then, a terrible war? What happened? Nick Redfern offers some
chilling speculations.
Visit Nick at NickFortean.blogspot.com
Dreamland Video podcast
To watch the FREE video version on YouTube,
click here
.
Subscribers, to watch the subscriber version of the video, first log in then click on Dreamland Subscriber-Only Video Podcast link.