Archived podcast for paid Subscribers only. Please login to access.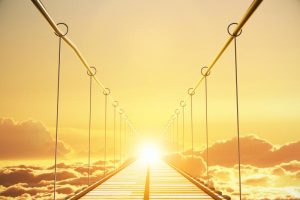 The stream of time has depths and shallows. Mostly, we live in the depths, but when death approaches and we prepare to leave, we move to the shallows. As we do this, the world around us grows quiet and the presences of those who will see us across the bridge approach.
This is not the near-death experience, but something that is so poorly understood that it doesn't even have a name.
Here, Whitley explores it with two people who have been there and returned—they did not enter on the bridge between the worlds, but looked across it during a time when the body of one of them hovered between living and dying in an ICU.
The two guests in this program, Mary Ann and Victor, are close friends—as they are with Whitley—and have shared many beautiful and powerful experiences together. They both have second sight, and Victor's description of why he is this way is fascinating.
This show is a marvelous window into a part of life that is almost entirely unknown and unrecorded. It ends, for example, with a reference to the number 117, which is then explained by Whitley in as beautiful and enlightening a passage as we have ever heard on Dreamland.

After the show was recorded, there was a powerful series of encounters with Anne. The first one took place at a lunch Whitley was having with Marla Frees and Dreamland subscriber Fontaine in Los Angeles. The second took place when Victor entered his living room in New York at about the same time. Both will be discussed in detail on Awakening.
Dreamland Video podcast
To watch the FREE video version on YouTube,
click here
.
Subscribers, to watch the subscriber version of the video, first log in then click on Dreamland Subscriber-Only Video Podcast link.