Archived podcast for paid Subscribers only. Please login to access.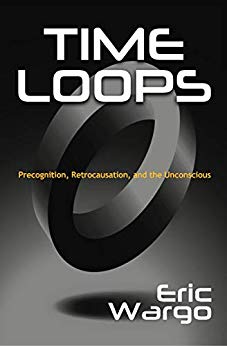 Eric Wargo is an expert on time loops—those mysterious events we call precognition, retro causation and time slips. The depth of his knowledge is astonishing, and this great show more than fulfills Dreamland's mission of empowerment. There are very real reasons in physics that the future might influence the present, and Eric offers us a clear explanation of the theories and then tells us stories that might reflect actual time loop events.
This show is a real adventure. There's a reason that Whitley's Super Natural co-author Jeff Kripal calls Eric's book "the most significant intellectual work on a paranormal topic in the last 50 years."
Eric's eerily wonderful blog is TheNightshirt
Get his book from Amazon through us! Click here.
To listen on Alexa, say "Alexa, play the Dreamland Podcast."

To listen on TuneIn Radio, click here or search Dreamland in the TuneIn app.

To listen on the Paranormal Radio feed, click here. You can get the Paranormal Radio app from the Apple and Android app stores. Scroll down in the app to the Dreamland podcast.

You can also listen to our the free version of the show on our YouTube channel. Click here. Should the subscriber stream become unplayable, subscribers please navigate to the subscriber area. You will find the subscriber YouTube feed under Videos.

Dreamland Video podcast
To watch the FREE video version on YouTube,
click here
.
Subscribers, to watch the subscriber version of the video, first log in then click on Dreamland Subscriber-Only Video Podcast link.