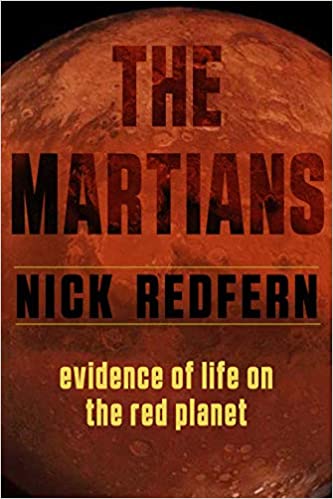 First, Whitley talks about the COVID upsurge and the election. How do we find inner peace at a time like this? He reads a meditation by Daniel Odier on "organic joy."
Nick Redfern joins Whitley for a marvelous discussion about Mars based on Nick's new book, The Martians: Evidence of Life on the Red Planet. Nick has been with us on Dreamland many times, and remains one of our most popular guests. He has assembled an amazing collection of anomalies and unanswered questions about Mars, much of it based around questions that NASA just will not answer.
Was there a huge nuclear explosion on Mars thousands of years ago? Was the Mars Face defaced AFTER it was photographed by the Viking Orbiter? If so, then who did it and why? What is the connection, if any, between the giants mentioned in the bible and the tall beings remote viewers report as perceiving on Mars? And what does it mean that a close encounter witness was told that there was a long ago war between Earth and Mars?
High strangeness, informed speculation–a great Dreamland thrill ride!
You can visit Nick at NickRefernFortean.blogspot.com. Get the Martians today! Click here!
Two archival shows are referred to in the interview: Indonesia Abductions with Alan Lamers and Mars was Murdered by with Dr. John Brandenberg. (The continuation of Mars was Murdered is here.
Don't miss this startling interview with Nick about alien viruses, from out Subscriber Specials section. Click here.
Dreamland Video podcast
To watch the FREE video version on YouTube,
click here
.
Subscribers, to watch the subscriber version of the video, first log in then click on Dreamland Subscriber-Only Video Podcast link.