Archived podcast for paid Subscribers only. Please login to access.
In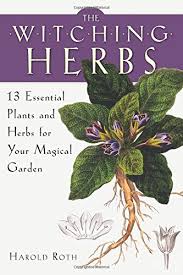 this remarkable interview, a man deeply involved with the use of magical herbs describes what they mean to him and why they are part of his spiritual life. He tells us how he was initiated by the spirit of the Thornapple plant, and he and Whitley discuss the hidden meaning of spells.
This is a deep conversation about the spiritual journey plants have to offer. We can open ourselves to this level of consciousness and the wisdom it has to offer.
This is not about psychoactive plants, but rather the herbs that have been used in witchcraft and earthcraft for thousands of years.
Only on Dreamland are you going to hear material like this discussed with such deep knowledge.
Harold Roth's website is Alchemy-Works.com
Dreamland Video podcast
To watch the FREE video version on YouTube,
click here
.
Subscribers, to watch the subscriber version of the video, first log in then click on Dreamland Subscriber-Only Video Podcast link.