Archived podcast for paid Subscribers only. Please login to access.
For the first time, one close encounter witness interviews another about his experience! Calvin Parker joins Whitley Strieber for a discussion about what it's like to have a close encounter experience, and the results will leave you wondering how anybody could ever deny that this happens. PLUS, UFO researcher and publisher Philip Mantle joins them to talk about his longstanding relationship with Calvin, why he considers his story so important, and Calvin's new book, which he has published through his company Flying Disk Press.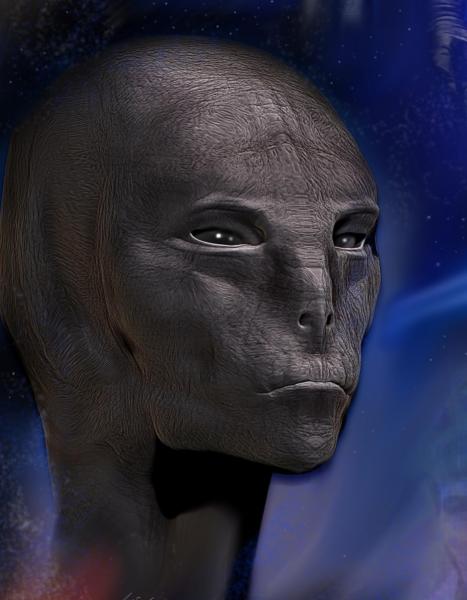 Then later, Stefanos Panagiotakis joins us from Greece to talk about a newly discovered witness whose story has only recently emerged. It seems that Calvin Parker and Charles Hickson were not the only people having high-strangeness experiences around Pascagoula on that night in 1973. Stefanos will tell the story of another witness who has thus far remained under the radar.
When will we face the fact that these events happen, and accept as a society that they are an important part of the human experience, and in urgent need of deep and organized study.
The image on the right is the figure of the female alien Calvin saw, which he had drawn by an artist and says is close to what he observed.
Visit Flying Disk Press. Click here.

Get Calvin's important book from Amazon and us. Click here.
To listen on TuneIn Radio, click here or search Dreamland in the TuneIn app.
To listen on Alexa, say, "Alexa, play Dreamland Podcast."
To listen on the Paranormal Radio feed, click here. You can get the Paranormal Radio app from the Apple and Android app stores. Scroll down in the app to the Dreamland podcast.
You can also listen to the free version of the show on our YouTube channel. Click here. Should the subscriber stream become unplayable, subscribers please navigate to the subscriber area. You will find the subscriber YouTube feed under Videos.

Dreamland Video podcast
To watch the FREE video version on YouTube,
click here
.
Subscribers, to watch the subscriber version of the video, first log in then click on Dreamland Subscriber-Only Video Podcast link.