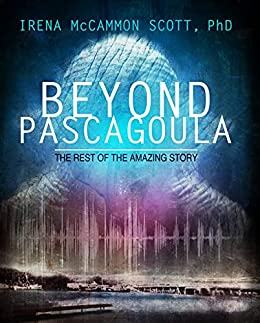 Irena McCammon Scott returns to Dreamland with one of her most astonishing stories yet. The Pascagoula event of 1973 is among the most famous UFO abduction cases of all time. To men, Calvin Parker and Charles Hickson, were fishing at night when they had what has become known as one of the most extraordinary abductions ever recorded. But it turns out that MUCH MORE happened that night–much, much more.
Listen as Irena McCammon Scott takes us through the UFO Flap of 1973, which includes an underwater UFO (USO) that was investigated by the US Navy, an explosion heard over the eastern US that may have been one of the loudest sounds ever recorded on Earth, and at least one other abduction and possibly more!
Beyond Pascagoula is deeply researched and filled with insight about one of the major UFO flaps of all time–now almost entirely forgotten. But not here, not on Dreamland and Unknowncountry! Get set of a fascinating, sobering and truly extraordinary journey with a truly expert researcher!
To order this fascinating and informative book, click here.
Irena McCammon Scott's website is IrenaScott.com
SUBSCRIBERS: You can now give this wonderful website and all it has to offer as a gift! That's right, we have a gifting capability at last. Just log in, mouse over Subscriber Home on the masthead, navigate to your account in the dropdown menu, then look toward the bottom of the page where you will see the gifting option. You can give any length of time from 3 months to lifetime. If you give a recurring subscription, you will only be charged for the first period you have chose, then your receipient will receive a notice asking them to coninute if they wish to do so.
Next week on Dreamland: a rare interview with Alchemical expert Stash De Rola. A longtime friend of Whitley's, Stash is one of the world's leading experts on the realities of alchemy. Then, December 24, our annual year-end show with the cast of the Observers. We ask Jimmy Church, John Greenewald, Debbie Kauble, William Henry, Linda Moulton Howe and Richard Dolan all the same two questions: What do you hope for the most in 2022, and what do you fear the most?
Dreamland Video podcast
To watch the FREE video version on YouTube,
click here
.
Subscribers, to watch the subscriber version of the video, first log in then click on Dreamland Subscriber-Only Video Podcast link.