Archived podcast for paid Subscribers only. Please login to access.
Maureen Caudill brings us face-to-face with impossible realities in this exciting interview. We are taught not to believe in anything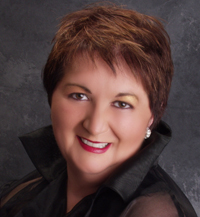 except what we can see in front of us. But what can we really see, and what lies beyond? The media, science and the intellectual community want us to believe that when we die, that's it. But that's just to disempower us and get us to concentrate on the things of life–what they have to sell to us and impose on us.
In her empowering book Impossible Realities, Maureen shows the data that science prefers to ignore, and in this deeply strengthening conversation, she reveals to us why data proves that 'black swans' such as psychokinesis, telepathy, afterlife communication and much more are almost certainly real effects–as Whitley Strieber says, not "supernatural" and unexplainable, but super natural, and possible to use and understand if we take off the blinders of belief and look at them objectively.
Dreamland is about engagement with our true power and inner richness in the face of a world that drums into our heads day and night that we are small, powerless machines.
Don't miss this inspiring episode!
PLEASE NOTE: All files now working normally. 3/21/16 06AM PDT.
Dreamland Video podcast
To watch the FREE video version on YouTube,
click here
.
Subscribers, to watch the subscriber version of the video, first log in then click on Dreamland Subscriber-Only Video Podcast link.