Archived podcast for paid Subscribers only. Please login to access.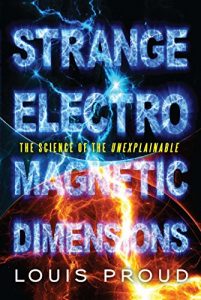 Louis Proud is an expert on the fringe realities of electromagnetic phenomena. Have you ever found streetlights going out when you walked or drove under them? Have you blown out computers, stereos and so forth just by standing near them? And what of poltergeist phenomena? In this enlightening interview, Louis brings together what we know about such things, and also explores the possible causes of what happened to people like Dannion Brinkley and Elizabeth Crohn after they were struck by lightning.
To learn more about Louis Proud and his work, go to LouisProud.net.
To listen on TuneIn Radio, click here or search Dreamland in the TuneIn app.
To listen on Alexa, say, "Alexa, open Dreamland."
To listen on the Paranormal Radio feed, click here. You can get the Paranormal Radio app from the Apple and Android app stores. Scroll down in the app to the Dreamland podcast.
You can also listen to the free version of the show on our YouTube channel. Click here. The subscriber stream is also available on YouTube. Go to the subscriber area where you will find a link to it in the Video section.
Dreamland Video podcast
To watch the FREE video version on YouTube,
click here
.
Subscribers, to watch the subscriber version of the video, first log in then click on Dreamland Subscriber-Only Video Podcast link.