Archived podcast for paid Subscribers only. Please login to access.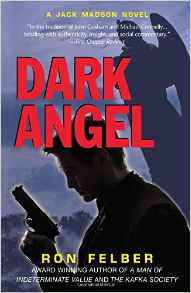 Ron Felber, who thrilled Dreamlanders with his terrific interview on the Mojave Incident in September of 2015 returns with a harrowing and fantastic story to tell us about some of the world's deepest and darkest secrets.
Did you know that half a million children were subjected to creepy personality tests in the 1960s that asked them things like what they thought of their sex organs, and other equally invasive and inappropriate questions?
Where are these children now? More than that WHAT ARE THEY and how might they be endangering us?
Did you know that the notorious Nazi scientist Joseph Mengele mysteriously created an entire village full of blond, blue-eyed twins in Brazil in the 1960s?
Where has that research gone? Who is using what he found? Why is his research kept secret to this day?
Do you realize that the surgically precise group of assassinations that took place in the '60s has led to the globalized, dehumanized and disempowering world we live in today?
Get set for some absolutely stunning revelations on Dreamland this week!
His latest book, Dark Angel covers this territory. Like Majestic, it has been written as a novel because documentation is hard to come by. Here, he explains what he believes to be true about his novel, and it makes for chilling listening indeed.
Ron's website is RonFelber.com
SPECIAL NOTICE: Dreamland guest Laurence Gallian has experienced a total loss of his property in a home invasion robbery. If you can give him some support, go to his fundraiser page. Click here. Whitley has made a personal contribution to help Laurence, who has provided us with some wonderful Dreamland episodes.
Dreamland Video podcast
To watch the FREE video version on YouTube,
click here
.
Subscribers, to watch the subscriber version of the video, first log in then click on Dreamland Subscriber-Only Video Podcast link.