Archived podcast for paid Subscribers only. Please login to access.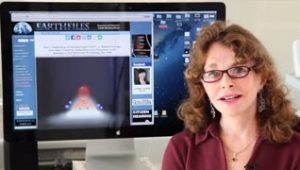 In this show, Linda shares her thoughts on what might happen if the ongoing official release of UFO videos causes the media to become curious about the abductions. Will they take the sensationalistic route and cause panic, or will a more measured approach be preferred? And SHOULD a more measured approach be taken, given the intensity of some of the reports?
As always, Linda and Whitley range across a variety of terrific topics, from the hidden dangers of Artificial Intelligence to the possibility of a long ago Earth-Mars war to the legendary lost book Ancient Greek Gods and Lore Revisited, and it's significance.
At one point, the question is asked "What if AI gets into contact with ET before we do?" Yes, it's that kind of a show, so fasten your seatbelts!
Whitley and Linda will both be at Contact in the Desert this year. Get your tickets now. Click here!
Linda's GREAT news website is Earthfiles.com.
This show marks the beginning of the 20th year of Whitley Strieber's Dreamland, with the last 15 years of those shows in the Unknowncountry archive. We are proud of our uninterrupted record of continuity and the high quality of our podcast.
Dreamland Video podcast
To watch the FREE video version on YouTube,
click here
.
Subscribers, to watch the subscriber version of the video, first log in then click on Dreamland Subscriber-Only Video Podcast link.