Archived podcast for paid Subscribers only. Please login to access.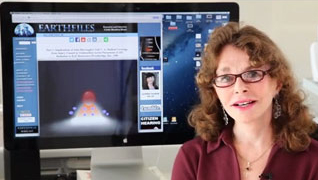 Get set for ultra-high strangeness as Linda Moulton Howe reports on a case of an unknown being INSIDE a completely unwitting woman. Linda reports briefly on this case on Coast to Coast AM on Friday. Here, she and Whitley give it the full treatment–and it turns out that Whitley has a LOT of knowledge of this hitherto unknown phenomenon, of visitors being found inside people who have absolutely no idea that they are there.
Can this be real? If so, who is vulnerable and why does it happen? Is it dangerous? This will be one of the most thought-provoking and unexpected discussions you have ever heard.
Visit Linda Moulton's Howe's incredible Earthfiles.com every day! Click here.
The show leads off with Whitley, William Henry and Dr. Eben Alexander discussing William and Clare Henry's Theurgy Conference to be held in Nashville October 18-19. Whitley will attend, and will read a passage from his extraordinary new book Super Natural that reveals proof that governments have known that something very unusual is happening, and tells exactly what they know, and what it means. It is no longer possible for rational people to deny the existence of this phenomenon, because there has already been official acknowledgement. It was just done very quietly!

Please Note, this program will become live at 5PM Pacific Time on Friday, September 25, 2015.
Whitley has fond memories of the Dreamland festivals, and hopes that some Dreamlanders will join him for this conference and reunion. To learn more, go to WilliamHenry.net.
Dreamland Video podcast
To watch the FREE video version on YouTube,
click here
.
Subscribers, to watch the subscriber version of the video, first log in then click on Dreamland Subscriber-Only Video Podcast link.